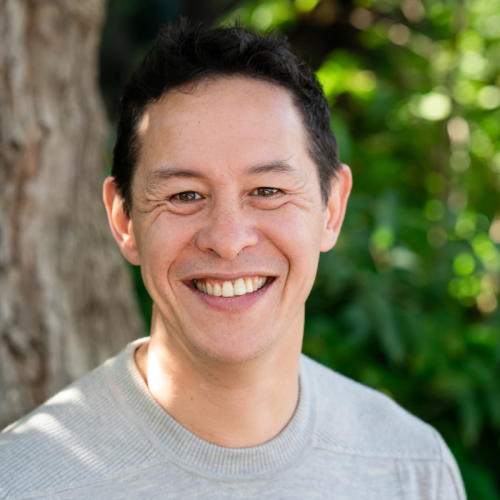 CHIROPRACTOR

Bachelor of Science
Master of Chiropractic
Academy of Chiropractic Philosophers
President of the Australian Chiropractic College
DR PATRICK SIM
Perhaps I can start with the facts: I have been in practice for over 25 years now and graduated with a bachelor of science from Adelaide Uni as well as a Masters in Chiropractic from Macquarie University. I worked in various locations around Australia but have always loved Adelaide. It was here that I started my own practice in the Adelaide Hills in 2003 and spent 14 great years there. I sold that practice in 2016 and began focusing on a project I'd been working on for a while: the Australian Chiropractic College, Australia's only private chiropractic program, built by chiropractors for chiropractors. My wife, Alexandra, and I fell back into practice ownership a year later… and here we are!
Facts aside though, I have a diverse range of clinical and personal interests: my experience extends from new borns, pregnant soon-to-be-mums and those who have lived a long and full life, to elite athletes and local grass-roots sports players. I truly enjoy practice and providing chiropractic to all people. My approach is inclusive and emanates from vitalistic philosophy, which means that I respect the body's ability to regulate and organise itself. My role is therefore more of a 'coach' than a doctor. This brings me to my personal interests in the wonders of the natural world (one of my heroes is David Attenborough!) and extends to my involvement with local sports teams where I coach Australian Rules football.
I've reduced my hours in practice to focus on my role as President at the Australian Chiropractic College.
MONDAY
–
4:00-6:00pm in our Kadina practice